Election of the IHO Director
Published: 27/04/2020 - 14:17
Due to the current covid-19 pandemic and the subsequent postponement of the IHO Assembly, the IHO is implementing a remote election process to fill the IHO Director position. Member States will be able to vote either digitally or by mail for their preferred candidate, and have been asked to indicate to the Secretariat their preferred voting method by May 1st. The deadline for States to cast either their paper-based or digital votes is June 1st 2020 (digital voting will be open from 10 May to 1 June)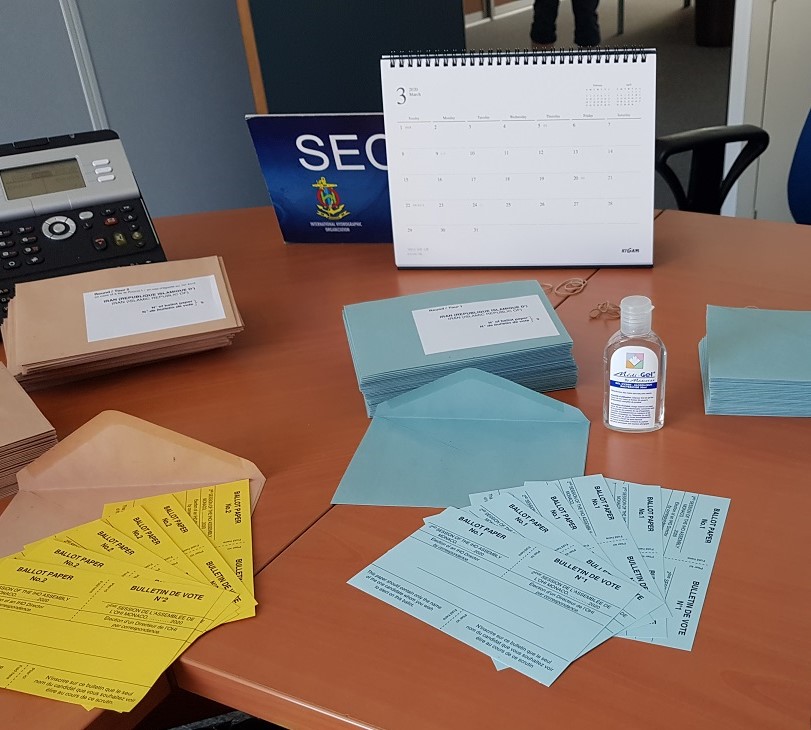 The digital-voting system which has been developed is anonymous, encrypted, automatically self-checked and will be monitored by scrutineers designated by the Principality of Monaco. This approach limits the risks and possible delays linked with the delivery of paper ballots by postal services. It mirrors the election process which would have been followed during an Assembly with the physical presence of the National Representatives.
The two Monaco representatives who will act as scrutineers for the election will open the ballot box for counting on 5 June 2020. On the same day the IHO Secretariat will decode the number of digital votes received for each candidate and the scrutineers will combine the paper-based votes with the digital votes. The results will be announced by the Secretary General in a video as well as an Assembly Circular Letter as soon as they are available. In case of a tie, there will be a second round of voting following the same procedure.
More details on the election process and on the procedures to be followed are provided in the Assembly Circular Letter available here.
---
Last modified: 19/10/2020 - 19:07