The French Minister for the Sea visits the IHO
Published: 13/09/2021 - 16:17
Mrs Annick Girardin, French Minister for the Sea, came to the offices of the IHO during an official visit to the Principality of Monaco on Friday 10 September. The Minister was accompanied by H.E. Mr Laurent Stéfanini, Ambassador of France to Monaco as well as other government representatives.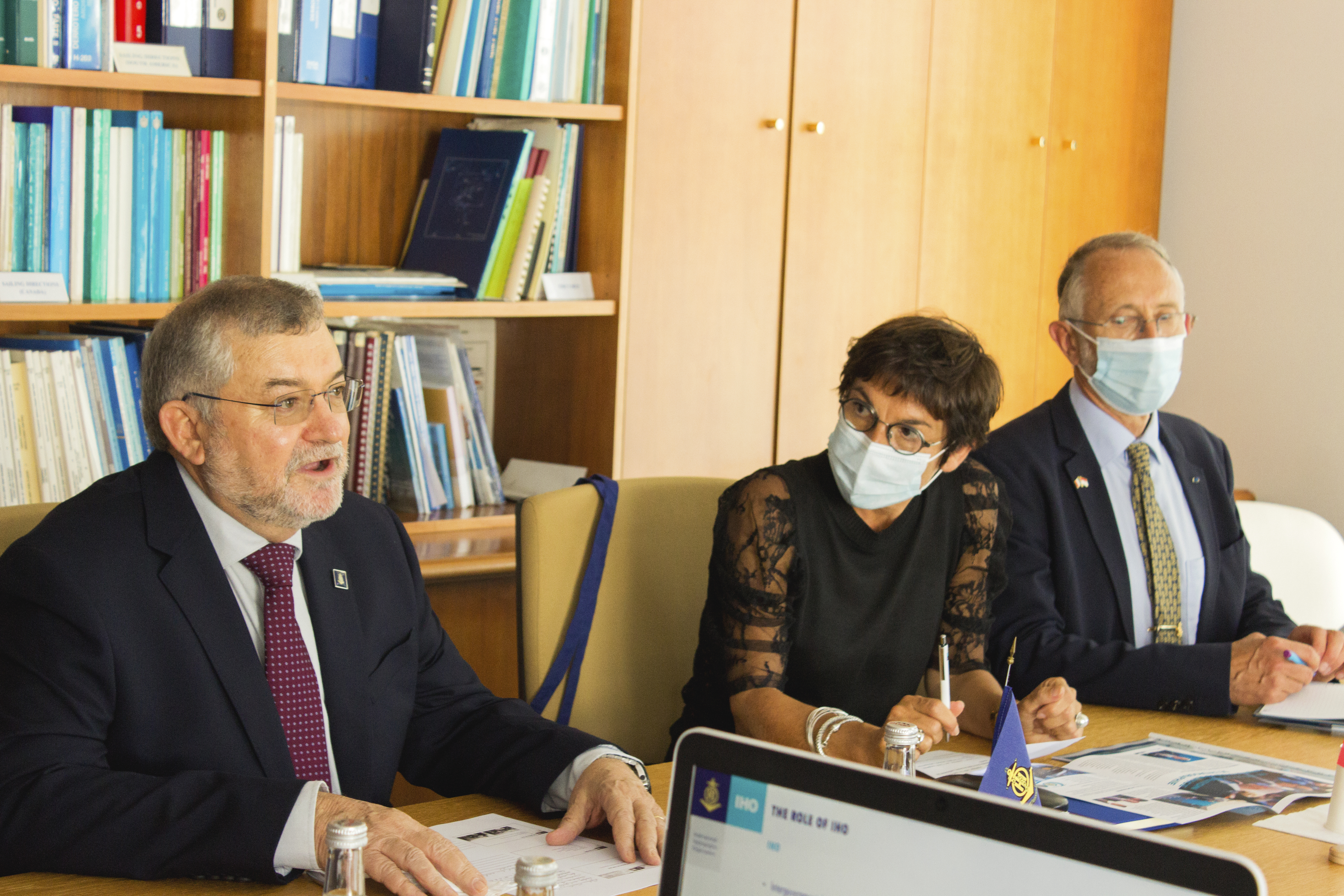 They were welcomed by Messrs Abri Kampfer and Luigi Sinapi, IHO Directors. In addition to the IHO programme of activities, organization and strategic plan, the Minister was interested in the benefits brought by the digital transition with the IHO Universal Data Model S-100.
Yves Guillam, Assistant to the Directors, also presented subjects of particular interest including autonomous surface navigation, IHO relations with the European Commission, the IHO as a technical and advisory organization, as well as issues related to knowledge. He highlighted the need to develop countries' abilities to address important challenges, as capacity and technical means are not the same everywhere in the world.
The Minister asked the IHO representatives what they thought should be done as a priority to strengthen maritime safety, better understand and better protect the oceans while promoting development. These questions come ahead of the French presidency of the European Union Council from January 2022, and the organization of a world summit on the ocean in early 2022 as announced by President Emmanuel Macron during the recent IUCN Summit. The IHO would be represented at such an event.
During the visit, Mrs Girardin mentioned the discovery of a volcano in Mayotte which highlights the importance of improved knowledge of the seabed and of regular surveys to monitor any changes. Discovered in May 2019 at a depth of 3500 metres, the volcano measures 5km in diameter and is 800m tall.
The visit concluded with the presentation of a video on the IHO Centenary celebrations.
The Minister thanked "... the teams, the women and men who for more than 100 years have participated in the achievement of these objectives."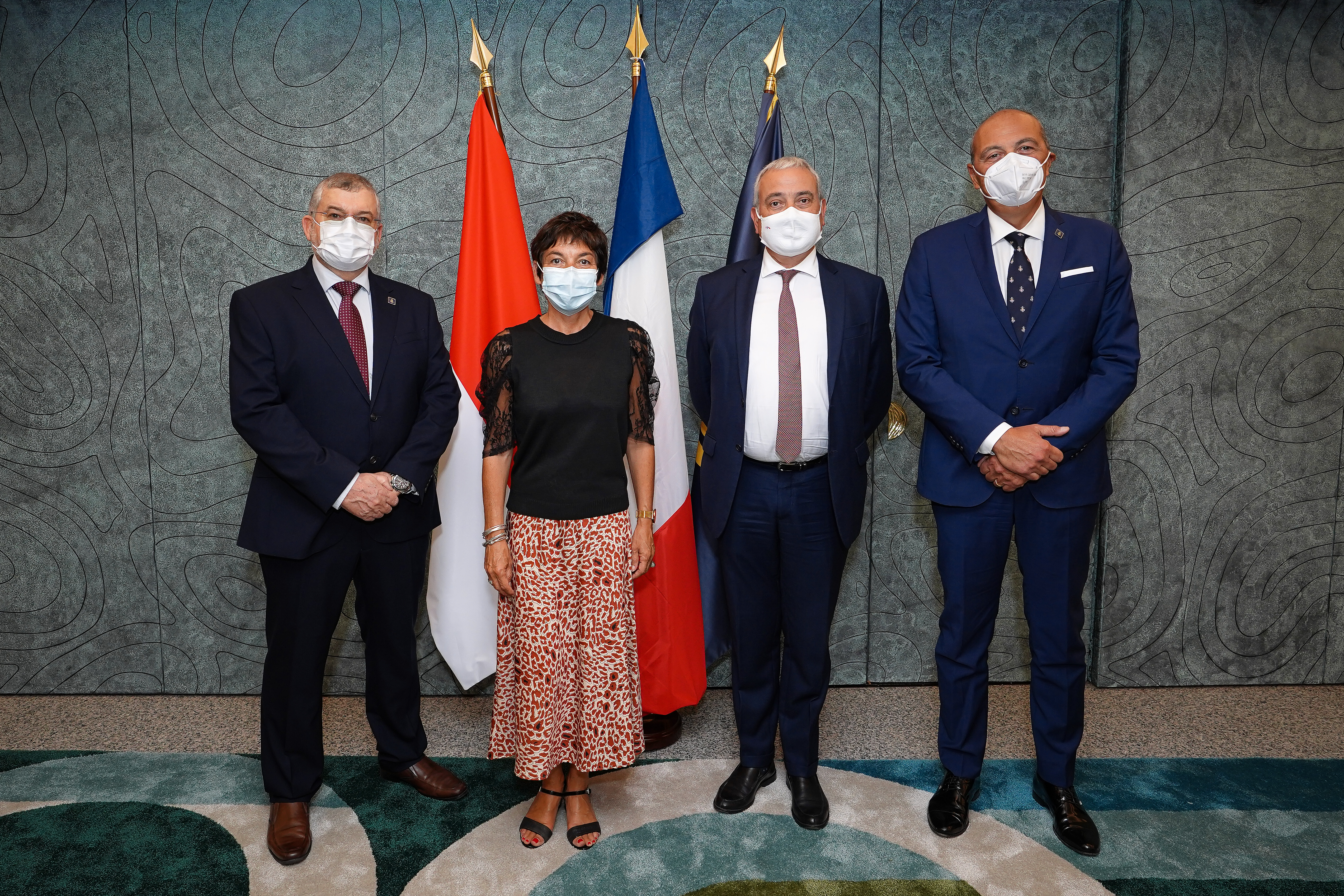 ---
Last modified: 14/09/2021 - 13:02