Is gender-balance just a women's issue?
Published: 25/02/2022 - 14:38
Do you think gender-balance is "just a women's issue"?
Is it possible some of your actions are influenced by prejudgements based on gender? How could we address these "unconscious biases"?
To answer some of these questions, the IHO is organizing a webinar on Gender-Balance and Empowering Leaders on Monday 7 March at 3pm CET. This online conference is free and open to the public.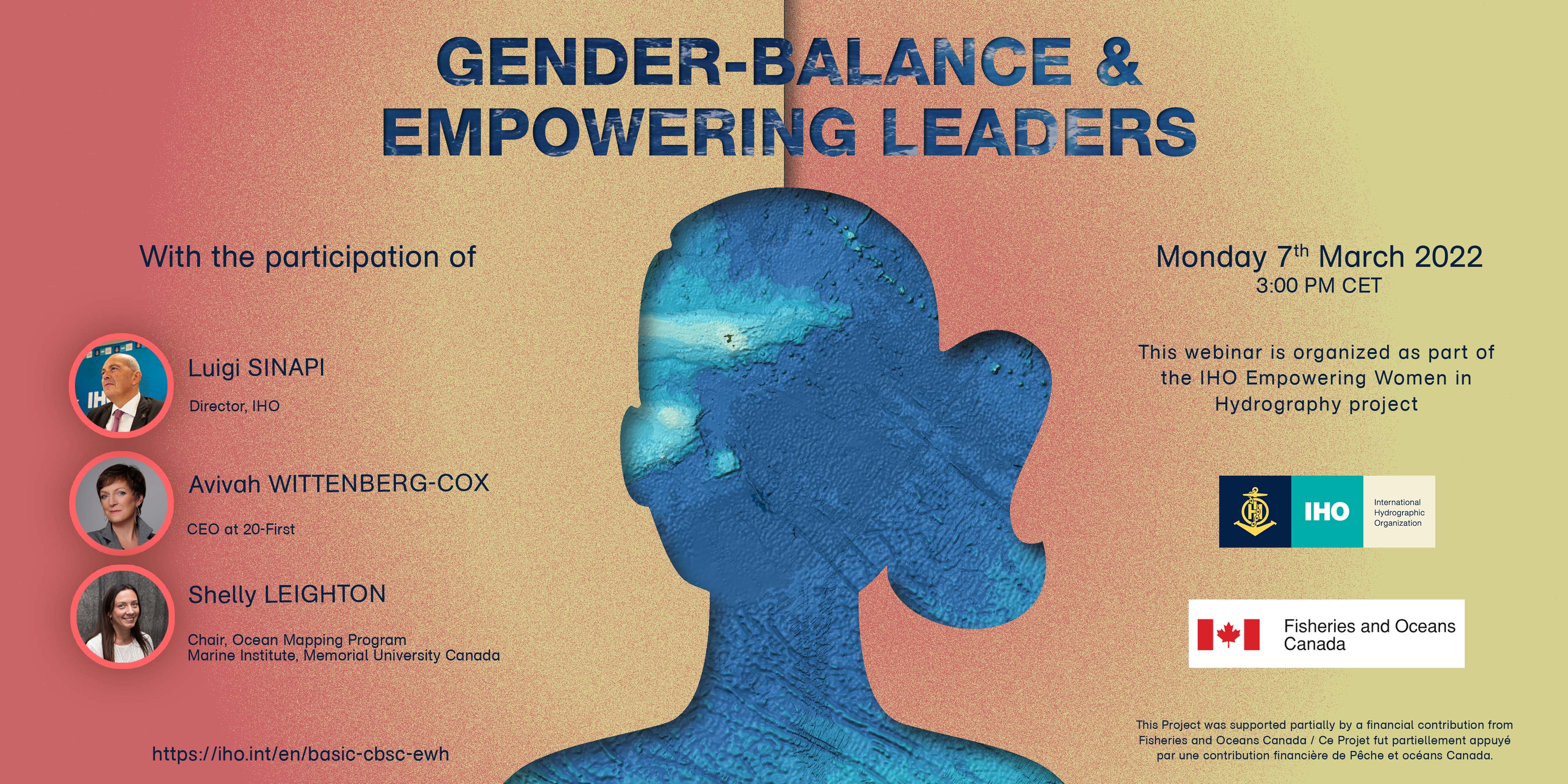 Speakers include Avivah Wittenberg-Cox, CEO of 20-first and Luigi Sinapi, Director of the IHO. The event and Q&A session will be moderated by Shelly Leighton, Chair of the Ocean Mapping Program at the Marine Institute of Memorial University of Newfoundland, Canada.
They will address a variety of topics, including the top 3 ways to achieve gender-balance and empower leaders within an organization.
Link to register: https://attendee.gotowebinar.com/register/7758876845872762896
Despite more and more women working in hydrography, leadership positions are still often occupied by men. In the IHO bodies, only 13% are chaired by women. In order to increase gender-equity, the IHO has launched a new project in partnership with Canada to "Empower women in Hydrography". It aims to raise awareness about the unequal participation of women, which is an issue common to various STEM subjects (science, technology, engineering and maths). Yet, gender equity is vital if organizations want to make the best use of 100% of their talent pool, keep employees motivated, retain talent etc. Encouraging diversity brings different experiences and perspectives, and enriches an organization. Plus, based on the assumption that women are equally as capable as men, it is simply the right thing to do.
The project follows in the footsteps of other initiatives around the world aimed at addressing inequalities, such as the UN SDG 5 to "Achieve gender equality and empower all women and girls", the IMO's Women in Maritime etc.
This event is organized by the IHO as part of its celebrations around International Women's Day thanks to a financial contribution from Fisheries and Oceans Canada. The theme this year is "break the bias".

---
Last modified: 28/02/2022 - 12:12