Mediterranean and Black Sea countries discuss charting in the region
Published: 14/04/2022 - 15:03
One of the main outcomes of the meeting is that coordination of charting activities for the region will resume, with Greece having volunteered to take on the position of Coordinator, and Turkey the position of Vice-Coordinator. The MBSHC also agreed on the rotation of these positions from 2024 until MBSHC25 in 2026, with Turkey becoming Region F Coordinator and Greece Vice-Coordinator. It was also agreed that the charting schemes in the Black and Azov Seas will be re-considered when the situation in the region stabilizes. In the meantime, Members agreed to monitor the situation in the Eastern part of the region in order to provide any possible assistance to maintain safety of navigation and protect the marine environment.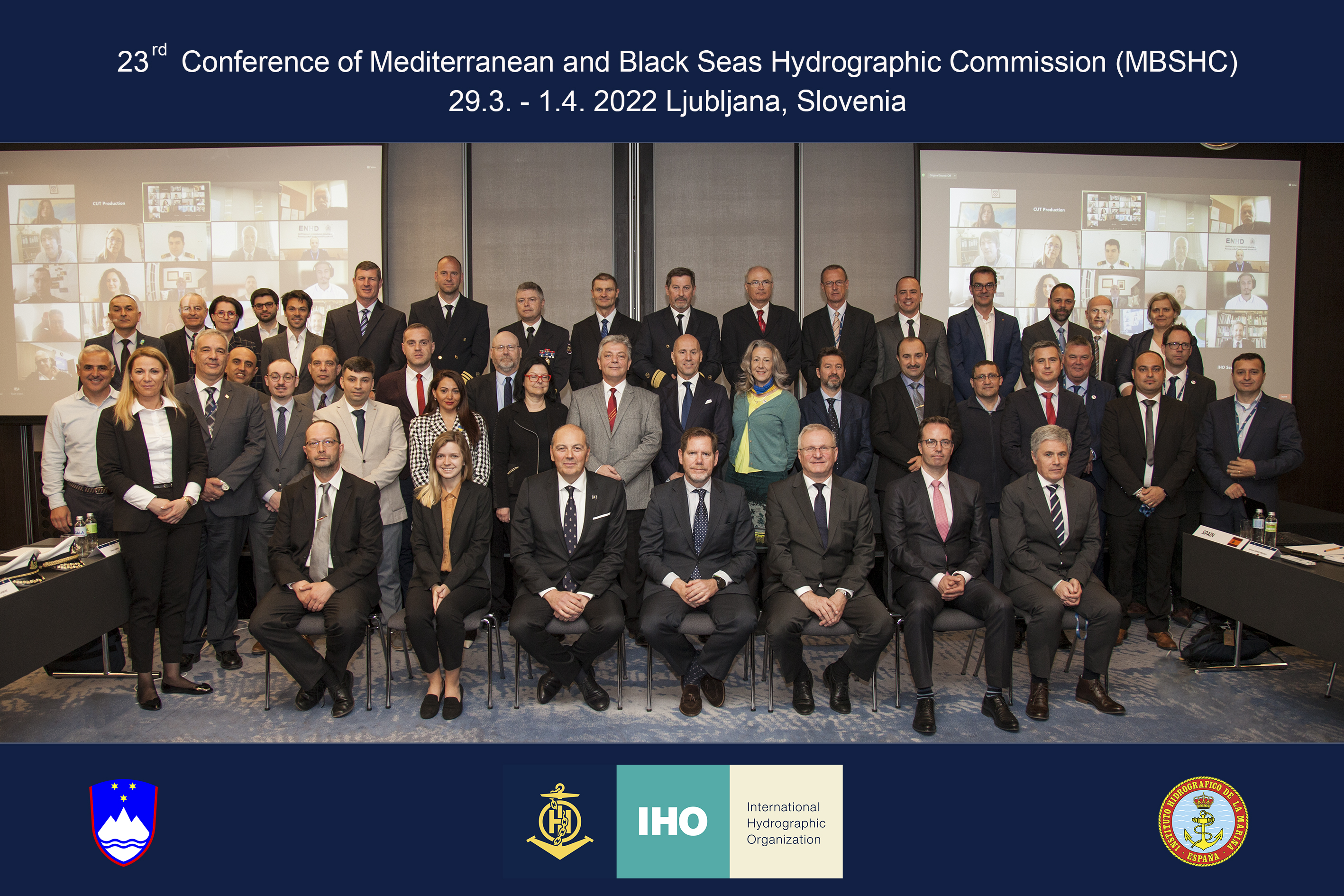 Improving performance of International Charting Coordination Working Group (ICCWG) working under the Commission is key for the effective application of new hydrographic standards, which can be applied to commercial off-the-shelf software applications of GIS. It also supports various marine activities, provides services for safe and optimized E-Navigation.
Participants also discussed the future of S-100 implementation, including key recommendations and modifications. This will include developing a capacity framework in the region to help develop the regular provision of S-100 based products.
I would just like to dwell on the creation of the regional S-100 working group, a very important step in the current transitional phase that our hydrographic community is going through, which is also reflected in the Mediterranean and Black Sea region

Luigi Sinapi, IHO Director
Participants also agreed to update the Hydrographic Commission's statutes in order to be in line with the IHO Strategic Plan and to make the Commission more efficient. They discussed and reviewed the work of the drafting teams from the inter-sessional meetings. These contributions will be incorporated into new document and led to potential changes in MBSHC statutes that describe the purpose and operating structure of the Commission. They provide a basis for making future informed decisions and for developing a common understanding of the scope among stakeholders.
Following this meeting, Ms Vinka Kolic, National Hydrographer of Croatia, was nominated as Chair of the MBSHC for the period 2022-2024. The position of vice-chair is currently empty as no country presented itself.
---
Last modified: 14/04/2022 - 16:45