Participants in GEBCO week discuss seafloor mapping and knowledge of the oceans
Published: 21/01/2021 - 17:41
Over 600 participants from 80 countries gathered online as part of the GEBCO Week to discuss initiatives to map the seafloor and increase our knowledge of the oceans.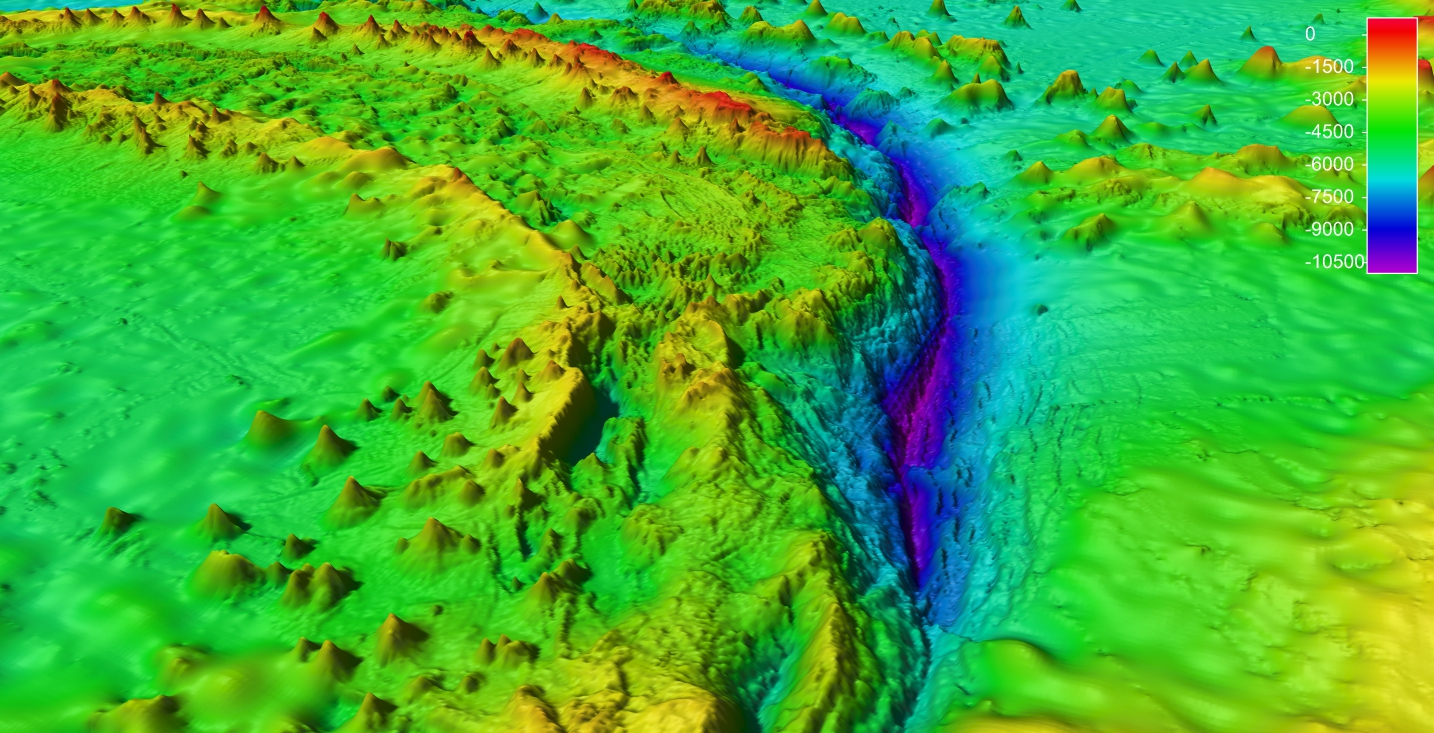 The event, which included the Map The Gaps Symposium and the GEBCO Sub-Committee meetings, was co-organized by the Intergovernmental Oceanographic Commission of UNESCO, the International Hydrographic Organization (IHO), and the French hydrographic and oceanographic service of the navy (Shom). With the launch of the UN Ocean Decade of Ocean Science for Sustainable Development earlier this month, the discussions on hydrography, which deals with the physical features of the ocean, highlighted the importance of this field in order to have a complete picture of the marine environment.
A central point of the ocean decade is the creation of a digital representation of the oceans

Vladimir Ryabinin, IOC UNESCO Executive Secretary
Seabed topography, which is represented by bathymetry, has an impact on many ocean processes such as the movement of pollutants, marine species' habitats, biodiversity, tsunami wave propagation etc. It also plays a part in ocean circulation, which in turn has an impact on climate and the atmosphere. A precise map of the seafloor can contribute to more accurate ocean circulation and climate models. Any initiative to sustainably use or protect the ocean needs reliable data. Initiatives to map the seafloor based on international standards are a key part of this.

One of the big questions participants addressed was how to increase our capacity to gather ocean data. One of the sessions on autonomous technologies provided insight into some new developments in that area. IHO Director Luigi Sinapi, in his closing remarks to the Map The Gaps Symposium, stated that thanks to progress in technology and international cooperation, we are in a situation where we could succeed in mapping the seafloor within our lifetime. With crowdsourcing and initiatives such as the Nippon-Foundation - GEBCO Seabed 2030 project, we have progressed from having a map of 6% of the oceans in 2017, to 19% in 2020. There is still so much to discover, with each effort providing insight into the world below the surface. When Ireland recently surveyed their waters as part of the INFOMAR initiative, they discovered 1642 mounds and mound-like structures.
From 18-20 January, in the wake of the conference, the GEBCO Guiding Committee gathered to discuss upcoming initiatives, resource allocation etc. During the meeting, its members elected Mr Evert Flier, IHO appointee from Norway, as chair, and Dr Marzia Rovere, IOC appointee from Italy, as vice-chair.
The General Bathymetric Chart of the Oceans (GEBCO) is an IHO & IOC UNESCO joint project to collect bathymetric data and map the oceans. It was launched in 1903 by Prince Albert I of Monaco, and some of the initial data was collected during his research expeditions. The IHO acts as the secretariat for the project.

---
Last modified: 22/01/2021 - 10:18