Vital services continue around the world
Published: 29/04/2020 - 12:07
Despite the covid-19 pandemic and many people across the world having to work from home, Hydrographic Offices around the globe can be proud of the work they are doing to continue to ensure safety at sea and other vital maritime services. Hydrographic Offices have had to adapt to new circumstances and are successfully ensuring that critical operations move forwards. Maritime Safety Information continues to be shared, NAVAREAs covered, and even the production and maintenance of digital nautical charts (ENCs) and relevant online marine data services is continuing despite constraints linked with the pandemic.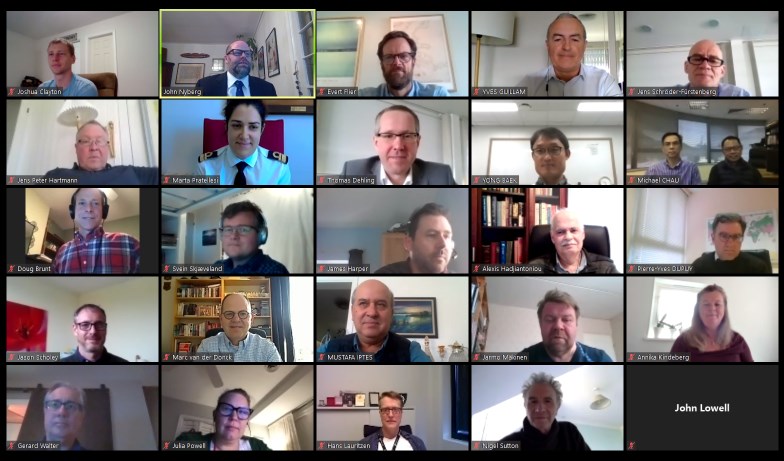 All of these adjustments echo what is also taking place within the IHO. For example, the Secretariat has increased the use of video teleconferences in all its activities, in liaison with Committees and Working Group Chairs. Upon request, these can now benefit from extra video teleconference accounts in order to facilitate business continuity. One example of this was the productive Worldwide Electronic Navigation Database Working Group (WEND) meeting. Originally scheduled to take place in Hong Kong, China, it turned online for 3 days of successful digital meetings with 30 participants logging in from different time zones in Asia, Europe, and the Americas.
With the postponement of the IHO Assembly, the Secretariat has also implemented a remote voting system for the IHO director position which is soon to become vacant. Member States will be able to vote for their preferred candidate with either paper ballots or a digital-voting system, with the latter mirroring the election process which would have been followed during an Assembly with the physical presence of the National Representatives. Initial responses from Member States confirm that the digital option is seen as the preferred way forwards.
---
Last modified: 29/04/2020 - 16:44