IHO 100 Years
Published: 08/07/2021 - 09:55
The International Hydrographic Organization (IHO) turned 100 on 21 June 2021, with an on-site celebration in Monaco which was broadcast live online.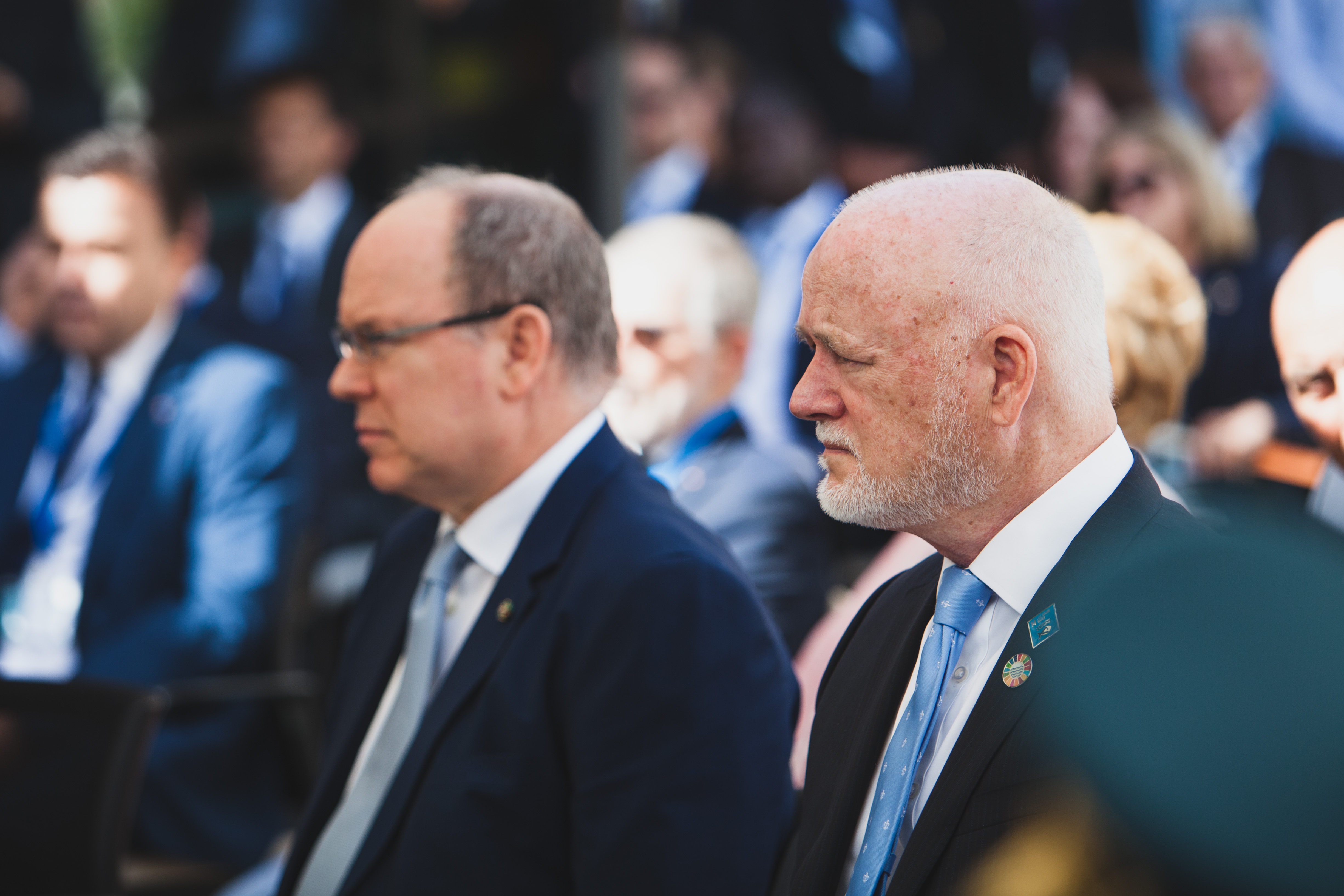 As part of the festivities, HSH Prince Albert II of Monaco highlighted the importance of international cooperation to increase our knowledge of the ocean:
"It is our commitment that will help us to reconcile the use and preservation of the Seas and Oceans."
Dr Mathias Jonas, highlighted how the scope of the IHO's work has evolved over the decades.
"Shipping is not the only user of this information. In order to use marine resources while also preserving the marine environment, accurate data are necessary: to develop efficient marine renewable energy, to improve productivity for fisheries and aquaculture by capitalising on oceanic parameters, and the list goes on."
His message which was echoed by other participants:
Ambassador Peter Thomson, UN Secretary-General's Special Envoy for the Ocean
"I hope to see hydrography prominent in the mix of innovations and solutions forthcoming from next year's UN Ocean Conference, in order to give us data we require, for the science we need, for the Ocean we want."
Italy, one of the founding IHO member states, sent the Amerigo Vespucci, a tall ship of the Italian Navy, which serves as a training ship for cadets to demonstrate the enduring relevance of hydrography for all who navigate the seas.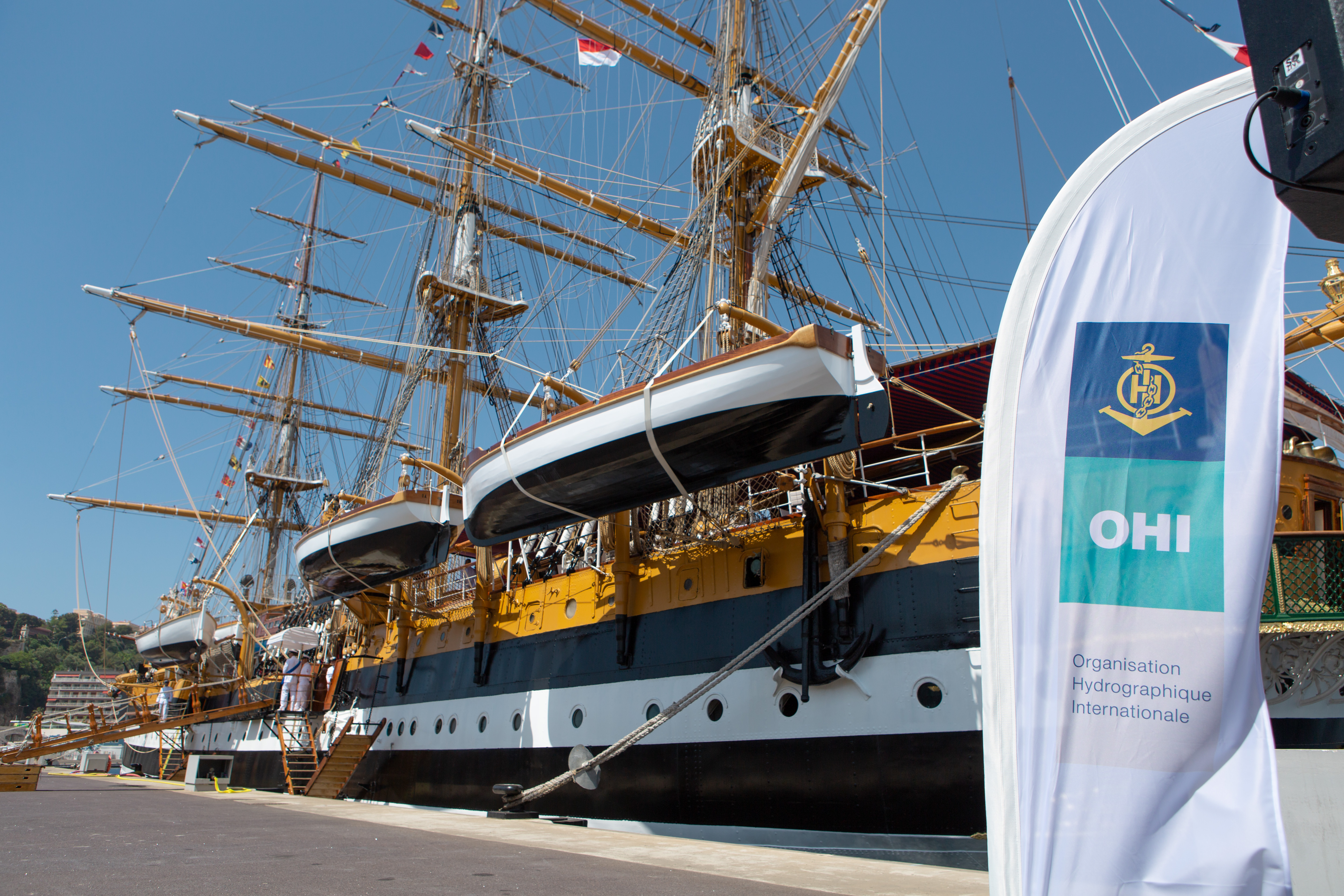 However, beyond reviewing past achievements, the celebrations also looked to the future. In order to showcase modern survey technology to obtain hydrographic and oceanographic data, several autonomous vehicles and drones carrying hydroacoustic measurement devices were deployed in Monaco. HSH Prince Albert II launched the survey of the port of Monaco remotely from the roof of the IHO Secretariat.
iXblue, situated in La Ciotat near Marseille demonstrated Drix, a 7.7m autonomous surface vehicle which is able to conduct both remote-controlled and supervised autonomous operations. The Drix performed sea trials in the entrance of the port Hercule in Monaco.
The ECA GROUP displayed the A18D Autonomous Underwater Vehicle (AUV) on the Digue in Port Hercule, pier Rainier III. The A18D is 5,5m long, has an endurance of 24 hours, can achieve speeds up to 6 knots and can operate in depths down to 3000m.
Laurent Kerléguer, Director General, French Hydrographic and Oceanographic Service (Shom)
"Hydrographers will, for example, have to learn techniques related to artificial intelligence to process big data. This work has started and everything indicates that the automation of processing will allow us to free ourselves from the most repetitive tasks."
In the afternoon, there was a webinar on the implications and future of hydrography. This included a panel discussion with IHO Member State representatives and industry partners:
Dr Geneviève Béchard, National Hydrographer of Canada and Chair of the IHO Council
Bjorn Jalving, Senior Vice President Technology, Kongsberg
Emma Wise, Sales Director at SevenCs/ChartWorld International
Dr Peter Heffernan, Ocean Ambassador, former CEO Marine Institute Ireland
The webinar also included speeches from partner organizations:
Dr Vladimir Ryabinin, IOC UNESCO Executive-Secretary
HEM Kitack Lim, IMO Secretary-General
Prof. Petteri Taalas, WMO Secretary General
HEM Michael Lodge, ISA Secretary-General
Frances Baskerville, CIRM Secretary-General
Francis Zachariae, IALA Secretary-General
_______________________________________________________________________________
Speeches of :
Laurent Kerleguer, Director of SHOM

- IHO 100 Years video / Hydrography around the world:
---
Last modified: 03/08/2021 - 09:24